CUSTOMER CENTRIC SCHEDULE
Get all your packaging products ,
delivered according to your production schedule!
ON-TIME DELIVERY
We boast a 200+ person, five days, two shift operation, thus most of our orders ship in 72 hours or less.
QUALITY AT IT'S BEST
Our trained teams, having the best industry knowledge, work 24/7 to take care of all your packaging needs.
About Us
With the main emphasis on
Quality, Customer satisfaction, On-time Delivery, and Innovation

, we cater to your packaging, advertising and brand value enhancement solutions like no other.

With a pan-India presence and a global delivery capacity, our cartons are of export quality, made on a 40,000 sq-ft facility with some of the best laboratory and production equipment that support 24 X 7 production by handpicked, quality conscious and extremely skilled employees.

GET STARTED NOW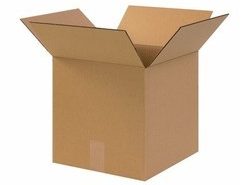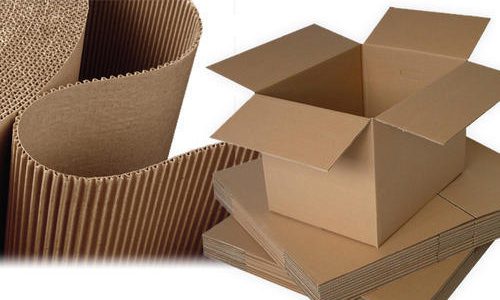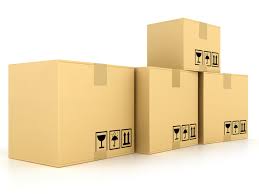 A few things we're great at
We strive to provide customers with innovative ideas, outstanding product quality, timely delivery and professional service by the use of advanced technology at an unbeatable price for unmatched perfectionist-oriented quality and services.
COMMITTED SERVICE
Respecting and maintaining prime vendor relationships to ensure seamless and undisruptive operations for the benefit of or esteemed customers.
QUALITY MANAGEMENT SYSTEMS
Strictly follow and exceed all industry standard to facilitate the making of the best quality corrugated boxes aiming at customer delightfulness.
STATE-OF-THE-ART TECHNOLOGY
Implement the latest technology and scientifically proven methods for the best utilization of resources to continuously improve processes, products, services and reliability through the adoption of an efficient quality management system.
100% CUSTOMER CENTRIC
We are committed to deliver our customers with flawless corrugated boxes, other products and services meeting all customer requirements and achieving cent percent customer satisfaction through innovation and performance.
PRODUCTION
Automated Processes
Established in 2011, our state-of-art manufacturing facility, fully automatic plant of corrugated boxes, located at Changsari, Assam, is best known for its quality materials supplied across north-eastern states and going even beyond. We make use of the most advanced technology of production with respect to industry standards and a technically competent working culture.
FULLY AUTOMATIC
With automated lines, we deliver efficient and error-free corrugated boxes.
24/7 PRODUCTION
Our employees work round the clock to make sure you get your timely deliveries.
EFFICIENT WORKFORCE
Our production experts are trained in the best and latest technologies.
QUALITY ASSURANCE
Our dedicated team work endlessly to ensure tip-top product conditions.
STRENGTH TESTING
Reliable and Durable
Laxmi Narayan is proud to announce the capability of performing box compression testing on site. This appends to our already robust array of testing equipment; allowing us to test compression strength of a whole box, not just small pieces (as for ECT and FCT). Coupled with other tests, this provides further indication of expected box stacking performance and reliability.
COMPRESSION TESTS
With a 48" x 40" compression plate, we test all empty/packed boxes.
PEAK AT FALLBACK
Most common general test, determining peak force and deflection when box fails.
PEAK AT DEFLECTION
Maximum acceptable deflection of box walls can be set with this test.
STATIC LOAD
Simulates warehouse stacking conditions over time.
PRODUCTS
Our products include but are not limited to cube, flat, long, heavy duty, multi-depth, printer's, tall and side loading boxes.We are based at Guwahati and have multiple plants to cater to our esteemed client's needs.
Testimonials
Don't take our word for it – here's what people say:
Excellent material boxes delivered right on time. Boxes are very durable and lasting.
R.R. Enterprises
Priority orders have always been delivered on time and promptly!
Jia Foods & Beverages
There are very few industries that deliver as efficiently as Laxmi Narayan Groups.
Vinayak Textiles
Management Profile
In 1985, founder, Mr. B.K. Agarwal, started with trading in Steel and Cement. He found plenty, and soon added reclaimed products to satisfy the diverse needs of the bustling city. Just two decades later, the operation expanded to entire north-eastern states.

2009, Mr.Vivek Agarwal started with Laxmi Narayan Packaging Industries catering to ever demanding need of organized and professionally managed supplies of corrugated boxes.

Nurtured in strong family business values and legacy, Later Mr. Vishal Agarwal joined the business in 2013.
Vivek Agarwal
Managing Director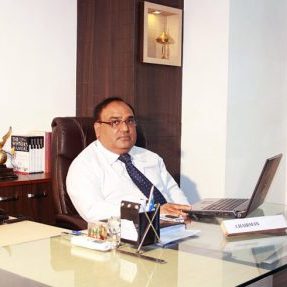 Basant Kumar Agarwal
Chairman
Contact us
We are anxiously waiting for your to get in touch with us.